316L stainless steel 14C gold plating
Regular price
€650.00
Sale price
€169.90
Unit price
per
Sold out
Free Shipping
Bring the magic home! 
Delivery will not be made in time for 01.12.
The long wait is over - finally there is the first Luamaya Advent Calendar! Beautiful, timeless and waterproof pieces in 24 doors to sweeten your Advent 24 times and bring the magic of Christmas home. The calendar includes 21 jewelry pieces and 3 hair accessories. Due to their timelessness, they are not only suitable for Christmas, but accompany you throughout the year. Each of the pieces was designed exclusively for the calendar and is therefore absolutely unique, which you should not miss in any case! 

What is included in the calendar?

The calendar contains 24 doors. These are composed as follows:

4x necklaces  

3x bracelets 

2x necklace pendants 

7x earrings 

4x2 earring charms 

1x Cuff 

1x Hairclaw 

2x Scrunchies
Dimensions

Height: 32.8 cm
Width: 29.8 cm
Depth: 5.9 cm
View full details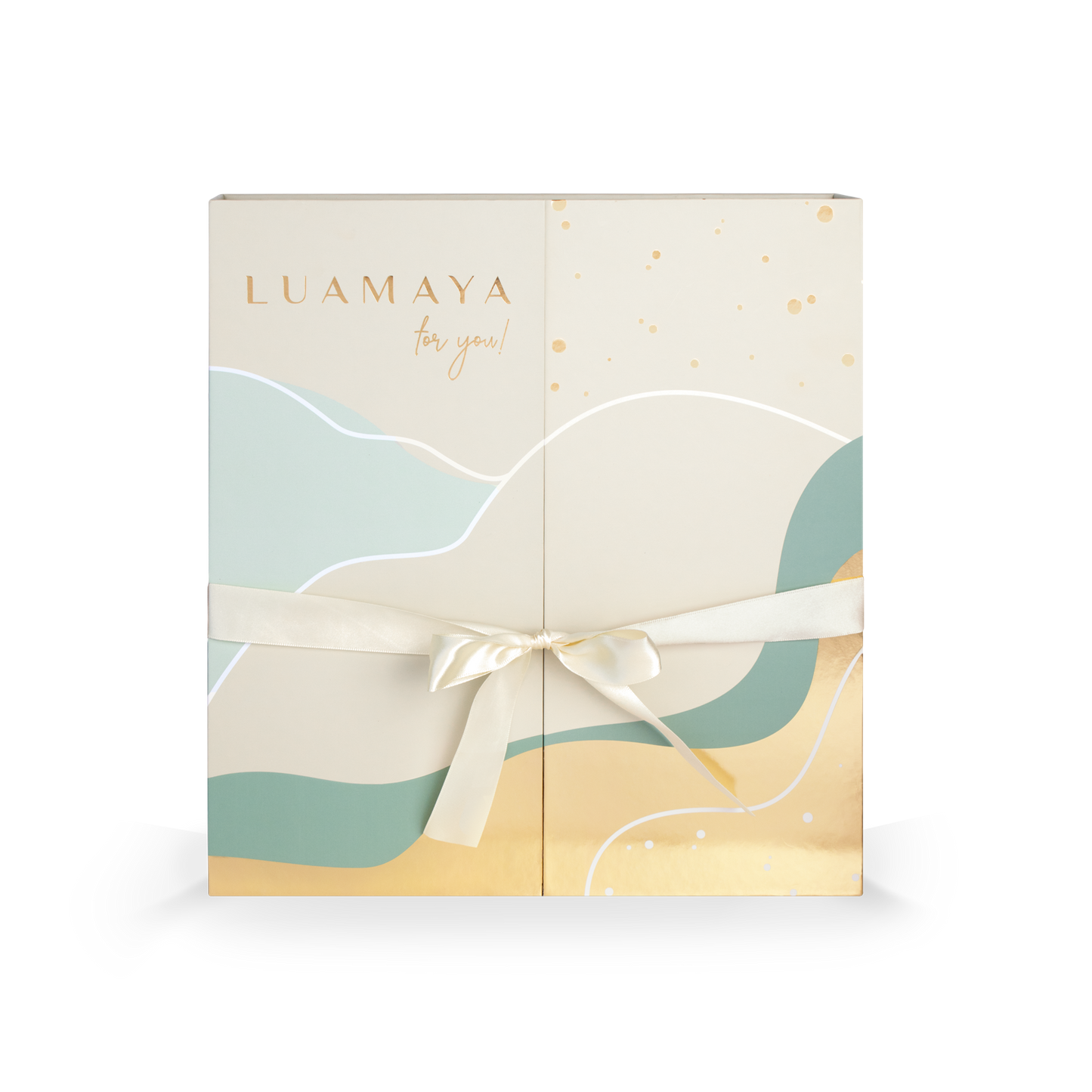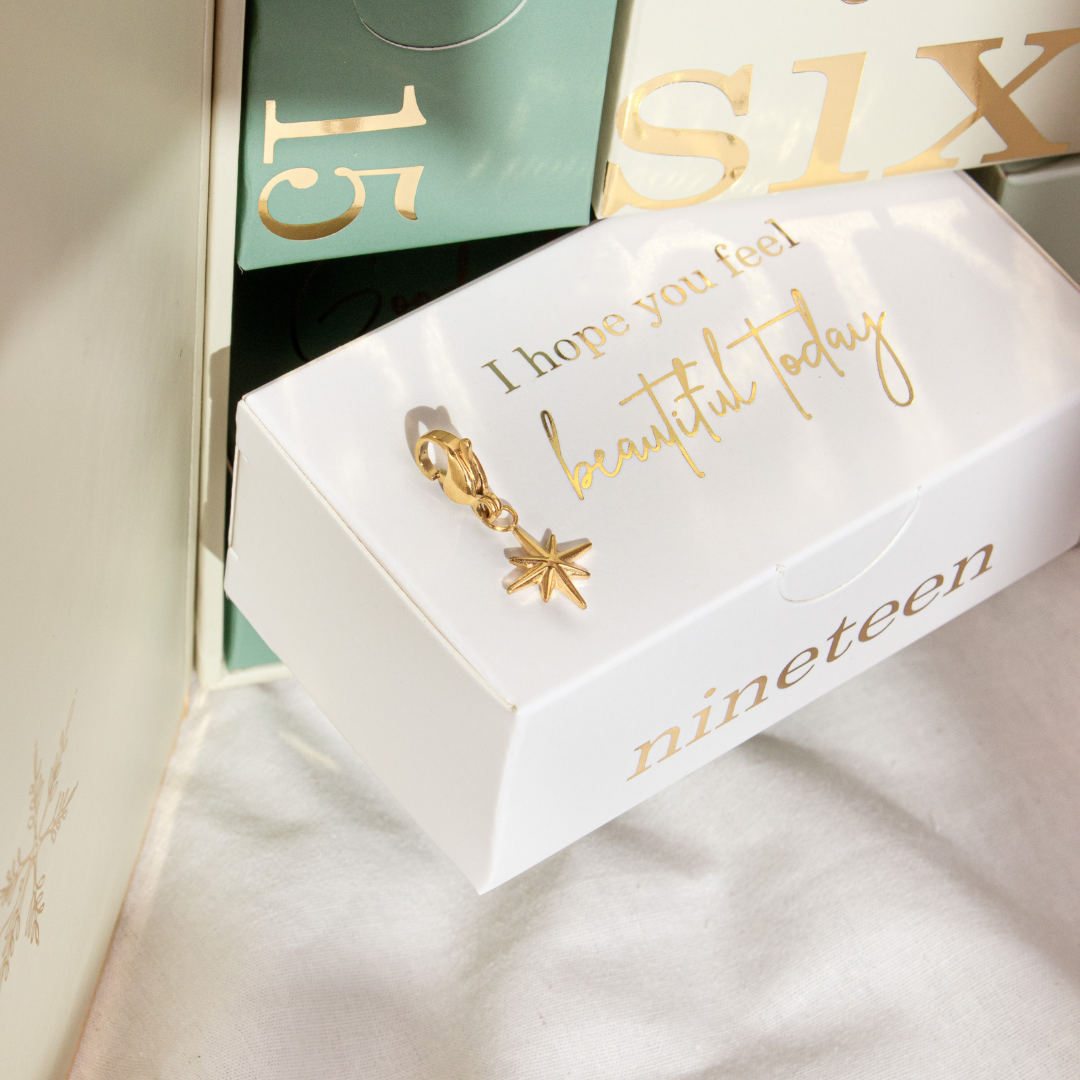 Collapsible content
Can I return the advent calendar?

Yes, you can return the calendar after receipt within the 14-day cancellation period. It must be complete and intact.
Is there a limited number of calendars?

Yes, the calendar is a limited edition, so it is only available while supplies last.
Which payment methods can I use to pay for the calendar?

The usual payment methods apply. Accordingly, you can pay for the calendar via Paypal, Klarna, Amazon Pay and Sofortüberweisung.
What is the payment deadline for the calendar?

The usual payment terms apply, depending on the selected payment method. Please note that if you choose to pay with Paypal or Klarna purchase also invoice, you must pay your invoice as soon as the deadline has passed, even if you have not yet received the calendar.
Can I pay for my calendar with a gift card?

Yes, you can also use the gift card to pay for the advent calendar.
Are there exclusive pieces of jewelry in the calendar?

Yes, most of the jewelry pieces are exclusively designed for the calendar. So Lua lovers, you better hurry up!
Can I apply discount codes on the calendar?

Since our Advent Calendar is already an absolute super deal and offers a great price advantage, no discount codes are applicable to it.
In what colors is the jewelry of the calendar available?

The calendar is available in three variants: gold, silver and rose gold. It is not possible to combine several colors in one calendar.
What is included in the calendar?

The calendar contains 24 doors. These are composed as follows:
4x necklaces, 3x bracelets, 2x necklace charms, 7x earrings, 4x 2 earring charms, 1x Cuff, 1x hairclaw, 2x scrunchies